Bride's Guide to Gorgeous Wedding Photos: Couples Portraits
---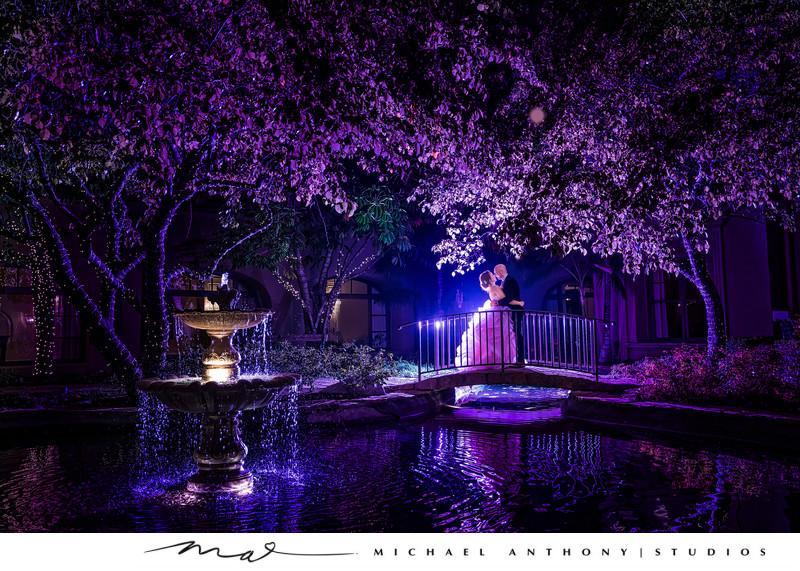 A Wedding Couple at The Langham PasadenaThe couple portraits will be some of the loveliest photos in your wedding album. This is the part of the shoot where you should let you and your photographer's imagination soar to create vivid images of incredible beauty that will tell the story of your love on this most important of days.
Careful planning is a must to ensure that the pictures turn out truly brilliant. Start with discussing the portrait session with your photographer a few weeks in advance. This way, the professional will have the time to come up with some creative ideas that you will need to talk about closer to the wedding day.
Visit the venues together with your photographer to search for the best spots for your creative couple portraits. Consider dropping by some special location for this particular photo session. This option will be a wise choice if you want to have a themed couple portrait shoot but your ceremony and reception venue don't allow for the type of decorations you seek for this particular theme.
Turn to movies and books for inspiration. You can find great poses in romantic movies where settings are developed by professional directors who know how to place the characters just right to get the best shot. Are you a fan of some romance novel? Tell your own special version of your favorite romance story through this photo shoot.
Show your photographer some intimate moments. Hugs and kisses help tell the story of your love, so you'll need to engage in some displays of affection before the camera. If you feel too shy or uncomfortable about this, discuss the matter with your photographer. The professional will be able to offer some tips and poses that will help you relax and get into the mood of the story you are telling through these images.
Think of incorporating some props into the shoot. It will be easier to choose the objects that can "enhance" the atmosphere if you are making a themed couple portrait session. However, even if there is no special underlying theme, you can use some objects to make original shots. For example, large puzzle pieces with your names fitting together perfectly, or objects that display your interests, like a guitar or some sports equipment. Remember that these photos must not only reflect the mood of your wedding but also show the bride and groom as the two unique people that they are.
Consider a First Look
A "first look" is a photo shoot that takes place before the ceremony when the bride and groom see each other for the first time. Many couples choose to document this special occasion as these moments are filled to the brim with emotions, which allows for taking incredible photos.
This photo session should be private to enhance the sense of intimacy and connection between the soon-to-be-married lovers. Allow about 30 minutes for this shoot in your planning to prevent running late with the ceremony.
If you decide to have a first look shoot, keep in mind the following tips:
Be yourself.
This session is all about the feelings that brought the couple together. You shouldn't put any undue pressure on yourself and try to pose or hold back happy tears for the camera. Just be yourself and think of nothing but your love for your partner, whom you will soon join in marriage.
Choose the spot in advance.
Natural expressions and reactions are a must, but the setting is something you should arrange in advance. Choose a secluded, well-lit spot where you can enjoy this special moment of privacy before the ceremony.
Night Couple Photos Tips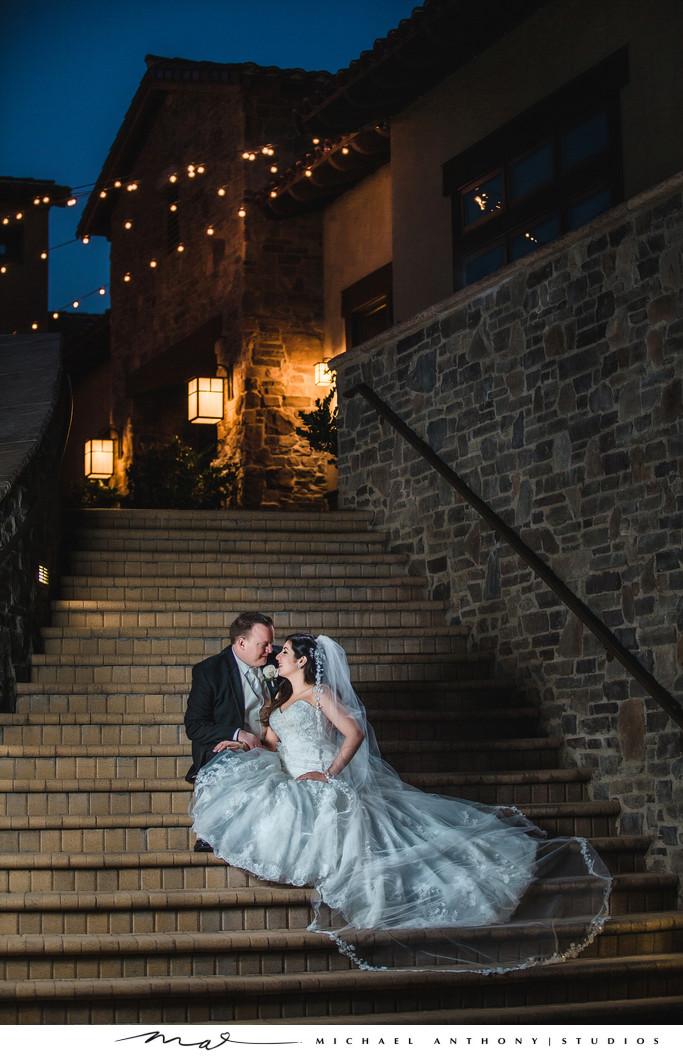 A Wedding Couple at The Oaks Club in Valencia
Close off the day with taking a few special photos before the end of the reception. Night shots can look incredible, but you will need to arrange this mini-shoot with your photographer in advance so that he or she comes prepared. The quality of night pictures will depend on the skill level and quality of your photographer's equipment. Finding an amazing background is the key to making killer night portraits. Be sure to drop by your venue during the night to look for the best spots.
To make this final photo session more interesting, tell a picture story of how you are sneaking away. This will be a fun experience for the couple and even can include some of the friends, who help to "cover" for the newlyweds while they "go into hiding". Roleplaying spies or adventurers will add some thrill to the evening.
Los Angeles Wedding Photographer Michael Anthony Photography , 26007 Huntington Lane #10, Santa Clarita, CA 91355 | 310-750-0886 - Privacy Policy - Terms of Use