Weddings in Pasadena
If you are thinking about getting married in the near future, you are probably thinking about where you want to have your wedding. One beautiful option that you should consider is Pasadena, CA. Featuring fantastic options such as the University Club, the Maxwell House, the Romanesque Room, and more, plenty of couples are flocking to this location to tie the knot. While it is fine to have an extravagant ceremony filled with family members and friends who have come to celebrate this special day, some couples opt to have their wedding at Pasadena City Hall. This is a great option if you want to get married as quickly as possible. Without a doubt, Pasadena, CA has something for everyone when it comes to weddings.
Pasadena City Hall
If you are planning for a wedding at Pasadena City Hall, you can make this as special as you would like. Some couples elect to go with a bare-bones wedding and keep it short and sweet. Pasadena City Hall is a beautiful venue; however, it can also be a busy place. Some couples simply want to get the marriage license signed, snap a few photos of the event with the help of a Pasadena Wedding Photographer, and get on with their happily ever after. Some of the other benefits of having a wedding at Pasadena City Hall include:
A Lack of Stress: It's no secret that it can be stressful to plan a wedding. There are many people who want to have their wedding at the same time, making it hard to find a venue that has availability. Instead, with a wedding at Pasadena City Hall, you can focus on what really matters. Push the chair rentals to the side and focus on the beginning of a lifetime of happiness with your spouse. Having a city hall wedding lets you do exactly that.
Save Money: Even those who are looking to have a budget wedding should expect to spend a few thousand dollars. Some brides spend that much money on their dress alone! Instead, why not put this money toward a trip that you and your spouse can remember? A wedding at Pasadena City is far cheaper than the cost of a traditional wedding. Instead of spending a small fortune on the location, flowers, food, and more, save this money and spend it on your future.
Of course, there are plenty of other places to have a wedding in Pasadena, CA as well.
The Maxwell House in Pasadena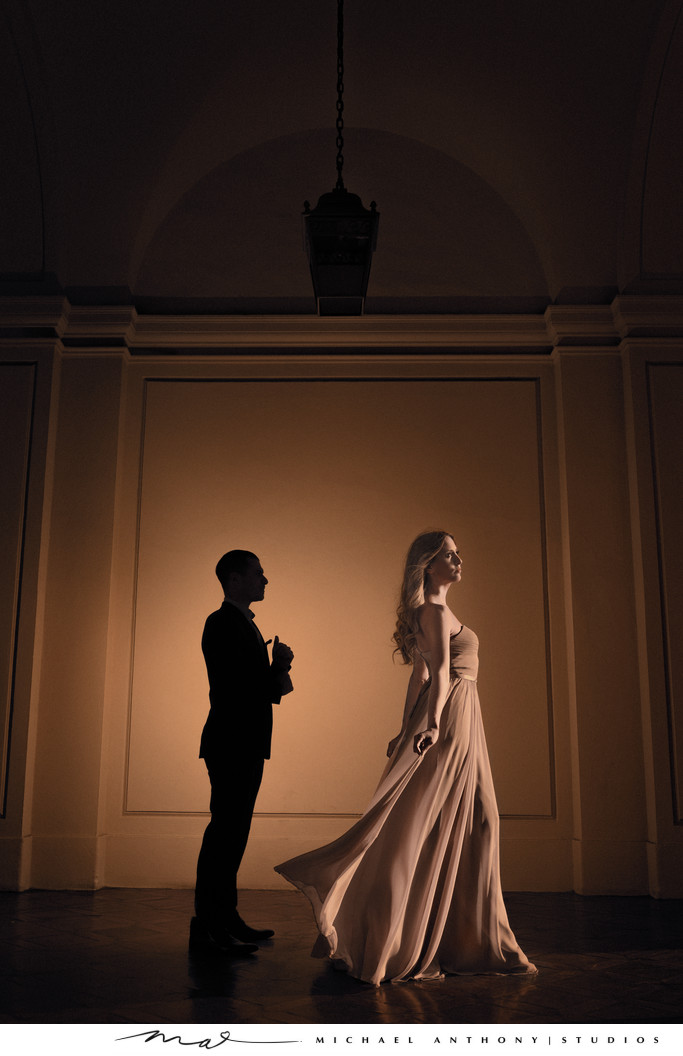 The Maxwell House in Pasadena, CA is one of the most popular locations to have a wedding in the local area. This location is known for its beautiful, meticulously detailed intimate garden courtyard that is the perfect location for photography wedding photography. There are even seasonal blooms that are going to flourish throughout the year, creating a truly unique wedding experience. With so much gorgeous scenery, this can act as the perfect backdrop for a wedding in Pasadena.
In addition, the Maxwell House is known for its historic architecture that pays homage to the culture of the local area. There are elegant details at The Maxwell House including covered ceilings, grand staircases, and more that are accented by gorgeous wood trim. The architecture is one of the features that sets this location apart from the others. It grabs the eyes as soon as people enter this beautiful venue.
While this is an extravagant place for a beautiful ceremony, this is also one of the most affordable locations for a wedding! Of course, those who want to upgrade their wedding can invest in upgrades from the venue such as wooden wedding arches, a half-circle sweetheart table, and more! These additional options have set the Maxwell House apart from other locations in Pasadena.
Catering at the Maxwell House is up to the couple, so be prepared with a few options! The Maxwell House provides a great mix of both flexibility and guidance, allowing couples to plan the wedding of their dreams in this amazing location!
The Romanesque Room
Without a doubt, the Romanesque Room is a great location to have a wedding in Pasadena, CA. This is one of the historic landmarks of Pasadena, making it a popular spot for weddings, events, conferences, and more. This storied building is known for the Deco charm that is displayed throughout the structure. There are high, coved ceilings that will remind visitors of decades past along with classic columns that add to the extravagance of the day. The high, dramatic arches help to accent everything that happens underneath its storied roof. The arches are also edged with intricate, detailed scrollwork that will captivate the eyes.
Outside of the Romanesque Room, there is also a cozy garden that has a beautiful courtyard that is filled with rose bushes that bloom beautifully without fail. This provides the couple with added flexibility when it comes to their special day. There are also plantation palms that can act as a beautiful backdrop for countless wedding photos that can serve as wonderful memories of the perfect day. The greenery at the Romanesque Room is unparalleled in the local area.
Even though the Romanesque Room is an extravagant place to have a wedding, there are still great ways to save money. First, there is an all-inclusive package that some couples may want to choose. This includes full-service catering, event services, and more. Of course, those who want to tailor their wedding to meet their needs can do this as well. The Romanesque Room also has an in-house, preferred catering list from which couples can choose. It is easy to see why the Romanesque Room has become one of the most popular places to have a wedding in Pasadena, CA.
The University Club of Pasadena, CA
The University Club of Pasadena is one of the most popular places in the local area to have a wedding. This is a historic venue that hosts not only weddings but also business conferences, conventions, and more. It has been open for close to 100 years and provides couples with the ability to have either an indoor or an outdoor wedding. Many couples decide to have both the ceremony and reception at this gorgeous location. They are known for having a professional staff that will work with couples from start to finish to create an unforgettable celebration of love. Furthermore, The University Club of Pasadena will only host one wedding per day, providing everyone with the attention their wedding deserves.
This is also one of the largest venues in the local area with the ability to host more than 400 guests for a wedding. They have a gorgeous outdoor garden patio that is perfect for both the ceremony and the cocktail hour. This adds a level of convenience for the guests. Many couples love exchanging their vows underneath their gorgeous flowers, lush trees, and the twinkling lights of the beautiful Pasadena sky.
The University Club of Pasadena also has a sophisticated dining room inside where everyone can dine and dance the night away. This can also act as a suitable rainy day option as well. This indoor area features amazing chandeliers, vaulted ceilings, and plenty of natural light thanks to the large windows.
The University Club of Pasadena is also a full-service venue. They have numerous amenities on-site that will make everything easier. They have bartenders, barware, cleanup services, event planning assistance, cake cutting services, a valet, and even a chocolate fountain. Without a doubt, these amenities have set The University Club of Pasadena apart when it comes to wedding options.
Rely on a Los Angeles Wedding Photographer for a Pasadena City Hall Wedding
If you are thinking about Pasadena weddings around the area of Langham Huntington Pasadena, don't forget about the various options that are available including the Romanesque Room, the University Club, the Maxwell House, and even Pasadena City Hall Weddings. These are all fantastic options that can be customized to meet the needs of the couple. In the end, a wedding is about a celebration of love and it should match the dreams and visions of those tying the knot. Finally, remember to enlist the services of a professional Los Angeles wedding photographer who can memorialize the event perfectly. Every couple deserves to have high-quality memories they can enjoy for decades to come. Pasadena, CA provides the perfect backdrop to do exactly that!
---
---
Los Angeles Wedding Photographer Michael Anthony Photography , 26007 Huntington Lane #10, Santa Clarita, CA 91355 | 310-750-0886 - Privacy Policy - Terms of Use