Frequently Asked Questions
Here are our most common questions and answers.
---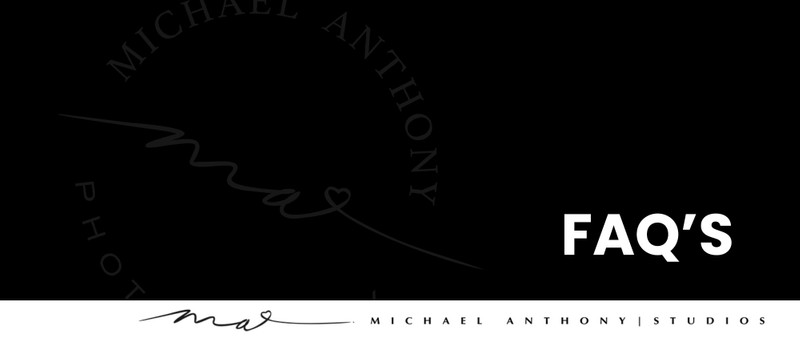 Getting married is no easy task. I am sure if you are here you already know that by now. We have photographed hundreds of weddings and we get asked certain questions often. We have put together a list of questions that we get asked often in order to help you get information that you need to be able to have successful wedding photos.
General Questions
---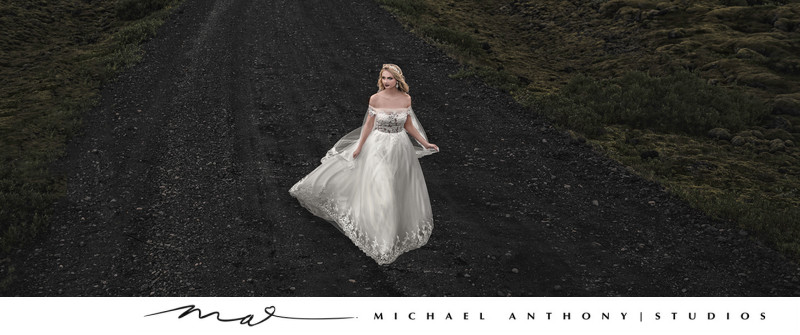 Great question! This is one of things our clients like the most about our studio. I am referring to our ability to be versatile.

It's SUPER important to understand how this works. Tonality in imagery is not the same as style. So if you see images that are darker, or low-key, then that was because the environment that we photographed them in was also dark and low-key.

We find it important to utilize the natural light that is available to us. Sometimes if we have a distracting background, we may utilize lighting to hide those distractions. Take a look below to see what I mean.
So you see how a scene can be altered when needed to best suit the environment through the use of lighting.

It's important to note however, that images are not "edited" this way. They are shot in accordance to the final look. The term "Natural Light Photographer," has become a trend in the wedding photography industry. Natural light is just one type of light. We should be trained to make all types of light look natural.
Yes! Our team edits every image by hand, and then they get approved by Michael before they leave the door. Images that go into your wedding album or are printed for you will go through retouching as well, which will allow for extremely targeted edits that can bring out the best in any image.
Great question. Our studio has been photographing weddings for nearly 10 years. We have had hundreds of happy brides, and excellent reviews. But you know that already or else you wouldn't be here. So let me touch on a couple of the things that you may not know:

We have a team of creatives available to work on your wedding

A larger team means we have many more resources than a single photographer studio......We have over 26 people that are part of the MAPhoto team. Having a team of creatives gives us the ability to do things that single photographers cannot. Such as:

Provide You With A Dedicated Experience Manager
Having a studio manager assigned to each wedding ensures that our clients are well taken care of and communicated with. You won't have to wait 7 days for a response because your photographer had three back to back gigs, a day of editing, and then had to go work at their day job for 3 days in between shoots. Our studio manager works with you and is available during ALL of our business hours to speak with you

A Team of Professional Editors

Our editors do one thing...edit photos. They do it much better and more efficiently than any of our photographers could do it. A wedding can take a single photographer 25-30 hours to edit if they are experienced and the wedding was shot correctly. This is why many photographers will tell you that it takes 6 weeks to get your photos back to you (and in reality they may take much more). I know that you probably know at least one person that didn't get their wedding photos back for months after their wedding.

With our studio, you wait 2-3 weeks. Does not matter if it's a wedding, engagement, or portrait session. We are done with your gallery ready for you to see your pictures.

Our editors can swap skies, eyes, faces, and places. They are magicians at what they do.

A Creative Team of Photographers and Cinematographers

We work as a team of creatives to give you the best possible products from amazing high quality imagery, to cinematic-style video for your wedding date. Your story is dear to our hearts and we want to make sure that we tell it in a way that you will remember forever.
Our studio specializes in three different skillsets throughout a wedding day. Cinematic coverage, which is designed to create amazing art-focused imagery from your wedding. This is the style of photography that we are known for, and what sets our studio apart from all of the others.
Photojournalism, which focuses on creative documentary portraiture during the fluid parts of the day, and traditional, which will focus on brighter images that will stand the test of time.
Click here to learn more about our styles of photography
This question is something we get asked often. We have photographed so many weddings. Our style of photography revolves around three things....Light, Composition, and Storytelling. No matter where you get married, from exotic destinations, to small halls, we have photographed at all of them. In capturing any image, either photo-journalistic or posed, we will first look at the light in our scene. That will influence the way we compose our images.
We don't need a beautiful landscape to take amazing photos. We will take closer, more intimate images if we need to remove distractions from your compositions.
To see hundreds of full weddings, take a look at our
blog by clicking here.
Michael uses the latest model Canon cameras and Profoto lighting equipment. We employ the latest mirrorless technology and upgrade our cameras when new models are released. Our cameras shoot in high resolution to allow for the greatest flexibility in post production. If you are a photographer and want a detailed list, you can find a link at the bottom of this page.
Wedding Photography FAQ's
---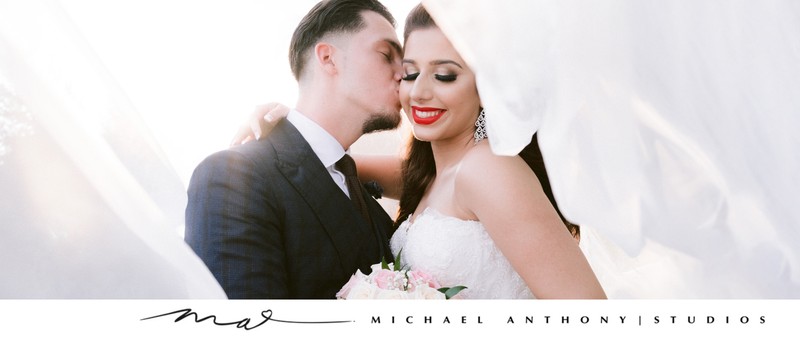 We have a very simple process to book us for your wedding.
First, fill out this inquiry form
so we know a little bit about your big day. Next you will receive an e-mail with our starting rates for your event. If we are within your budget, there will be a link for you to schedule a consultation. You can do this consultation via Zoom if you want. From there you will meet with our Studio Manager who will walk you through all of the options available for your big day.
Once you decide we are a good fit for you, you will be sent a link to a client portal to sign your wedding contract and pay your retainer. Once we get both of those back, we are now locked in for your date! Within a few days you will get vendor recommendations from us, as well as a product catalog.
We don't place limits on our clients from booking in advance. Being that rates go up with time and discounts are limited the closer we are to your dates, we highly recommend reaching out to us as soon as you get engaged and book your wedding date. Some clients book us 2 years in advance.
This is a question that is usually best answered by our studio manager during your consultation. But generally weddings can be covered from getting ready to the last reception events in 8 hours. If you are having a cultural ceremony or you have a long gap between the ceremony and the reception, you may need more hours of coverage. Need help planning?
Check out our planning guides.
We now include two photographers in all of our wedding packages. It's important to be able to capture multiple angles of a similar story. Small, elopement style weddings can usually be captured with one photographer.
I can't say yes more emphatically. The engagement session is a great opportunity to get to know your photographer, allow us to understand how you like to be photographed, and to create artwork to decorate your home and your wedding with. We include a waiver of our engagement session fee with every wedding package booked.
Yes, we always shoot with 2 or more bodies per photographer in case equipment fails at an inconvenient time. Our cameras also record to two memory cards at the same time so your photos have an instant backup. Our photographers are required to upload your images to our servers the same day as the wedding, and from there the files are backed up to multiple locations all automatically.
Your wedding photos will be ready in 21 days or less from the date of your wedding. Oftentimes we are able to turn images around in less than 10 days.
Portrait Photography FAQ's
---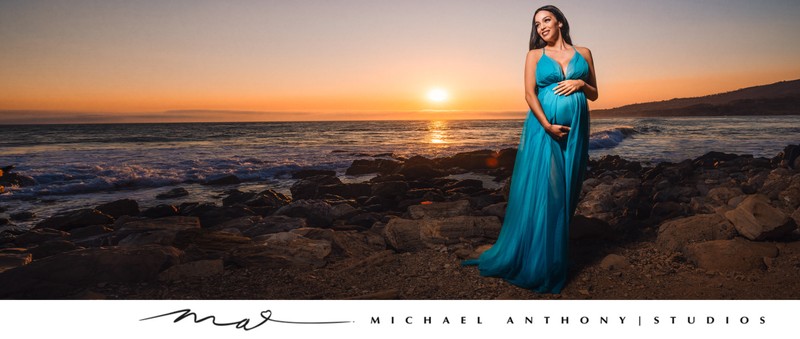 To book us for your portrait session, you can first
fill out this inquiry form
. From there you will be sent a link to book a quick virtual consultation so we can go over the process with you from start to finish. Once you decide to move forward with us, you will pay the $295 session fee, which covers your photographers time & talent, the editors work on your gallery, and our studio manager's time to walk you through your design consultation. The session fee also includes a $100 order credit toward a package of prints.
I truly understand why you would ask this, but let me explain why it's not feasible if you want quality photography and why you may actually spend less money working with our model. As stated above, your session fee covers your photographer's time, the editors to prepare your gallery, and our studio manager's time to work with you. While I understand why you would ask this question, we feel that a session fee + product model gives you much more flexibility in working with us.

Here is why….

If you book a similar studio that has a $1000 session fee, but includes all of the digital files, you are limited in your options. You may be paying for 50 images that you don't necessarily want or need, and that photographer cannot spend the time in post-production perfecting the images that you truly do love. Plus because we are a specialty studio and not running 15 mini-sessions in a day, we can take the time to create unique artwork for you, rather than just running through a pre-set shot list like a department store photographer.

With our model, you will pay a much lower session fee, come in, see the photos you want, match the products to your home, and our editors can now spend much more time perfecting the images you love. Plus you could only purchase a single large image if you wanted to, or a full gallery…..but the result is the same, you spend less money and get a much better quality product.
Our average client will typically invest between $500-$1500 on their portrait session with us. This will include a variety of digital & printed products. We are a full service studio, but we have absolutely NO minimum orders.
Absolutely, we have created multiple inspiration boards that are updated yearly to match trends. These boards have shopping inspiration and will give you some ideas on what to wear. Clothing can make or break a shoot, so we want to make sure you look and feel your best!
Studio FAQ's
---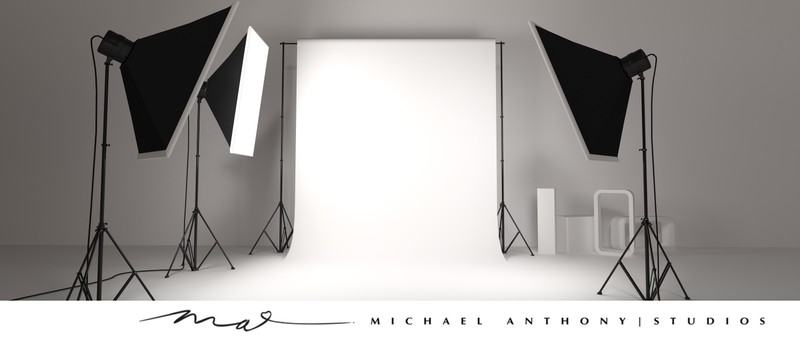 We have been in business since 2011, and have photographed over 1500 weddings in over 10 different countries
We are located in Southern California. Our associate photography team can photograph anywhere within the State of California, Michael photographs weddings and portraits worldwide.
We typically respond within 1 business day, but often within just a couple of hours.
We have over 30 employees and contractors that work with our team, as well as a variety of corporations we outsource work to when needed. Looking to apply for a job? Click here.
Our studio is located in Valencia California, 5 minutes away from Six-Flags Magic Mountain
We are open from Tuesday-Saturday 10am-7pm. You can reach us at 800-380-1217
Booking and Payment
---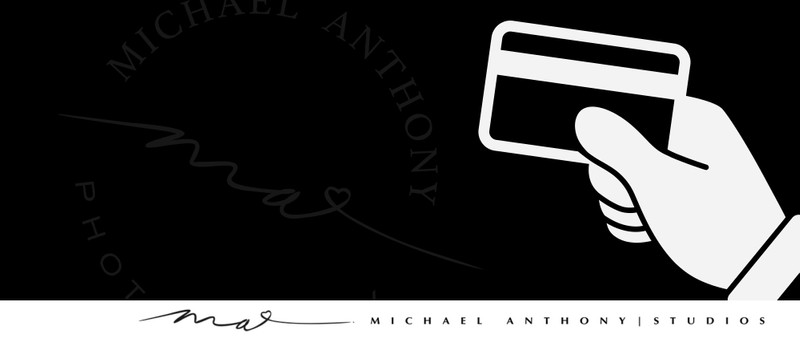 We accept cash, personal check, Zelle, money order, cashier's check, and all major credit cards.
Wedding payments are split between your $1,000 retainer, which is due upon booking, with the balance split between 60 & 30 days prior to your event. All other products & services are due at the time of booking
Yes, we offer payment plans for any purchases of $2,000 or more, ask for details.
Post Production and Products
---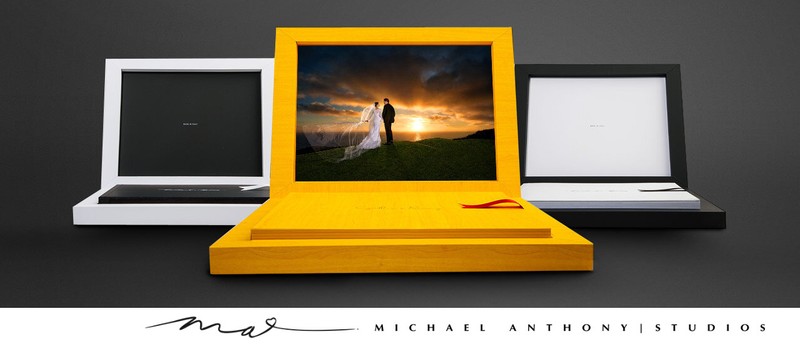 Yes, today post production is an important step to creating unique an amazing images. Every image that leaves our studio goes through some level of post production. For information about how we edit our photos, you can refer to this comprehensive guide.
We don't composite people into locations in which we were not actually at. Your wedding or portrait shoot is part of an overall story, so we believe it's important to be present there to tell that story. Believe it or not, most of our style is derived from the unique lighting patterns we use, rather than post production, however the post production does have the ability to take an already good photo, and make it great.
We offer albums, standard prints, canvas, acrylic, and metal wall art. We bundle these into different collections and can do custom sizes as well.
We cannot, mostly because I cannot guarantee that I will be able to meet your expectations. Our images look the way they do mostly because of lighting and composition. Post-production is thought out at the time of capture, leading to a master final image. But we cannot skip the first part of that and be able to create beautiful photos for you.

So when a client asks this, a suggestion that we typically have is to book us for a shoot. If it's your wedding photos you are looking to have edited, it likely means you were not 100% satisfied with the original result. So we can put you back in your wedding attire, plan a shoot at an incredible location, and make some really beautiful photos for you. Click here to get started!
Answers for Photographers
---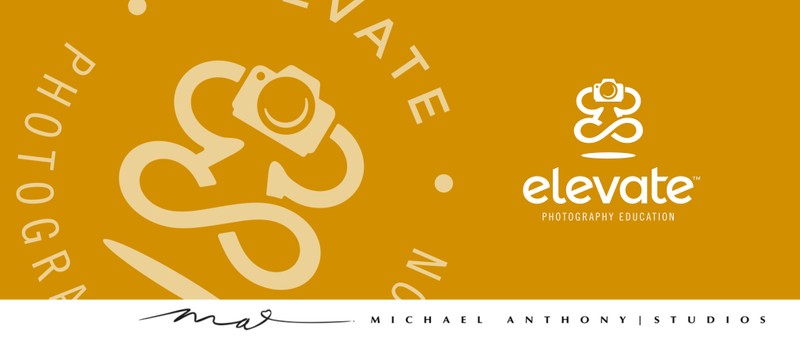 Yes! We own and operate
Elevate Photography Education
, which is a resource dedicated to helping photographers reach new heights in their art and business. You can see our online courses here, and join our free Facebook Group here.
Michael is a regular speaker at conferences such as Shutterfest, WPPI, and Imaging USA. He also speaks for various sponsors at these shows. You can also follow our Youtube Channel Here.
We have briefly halted private mentorships to develop a hybrid personal/community based coaching approach launching in late 2021. We will announce new programs in the near future for private mentorship for photographers living outside the Southern California area.
You can see a comprehensive list of Michael's always improving photography gear by clicking here.
Los Angeles Wedding Photographer Michael Anthony Photography , 26007 Huntington Lane #10, Santa Clarita, CA 91355 | 310-750-0886 - Privacy Policy - Terms of Use